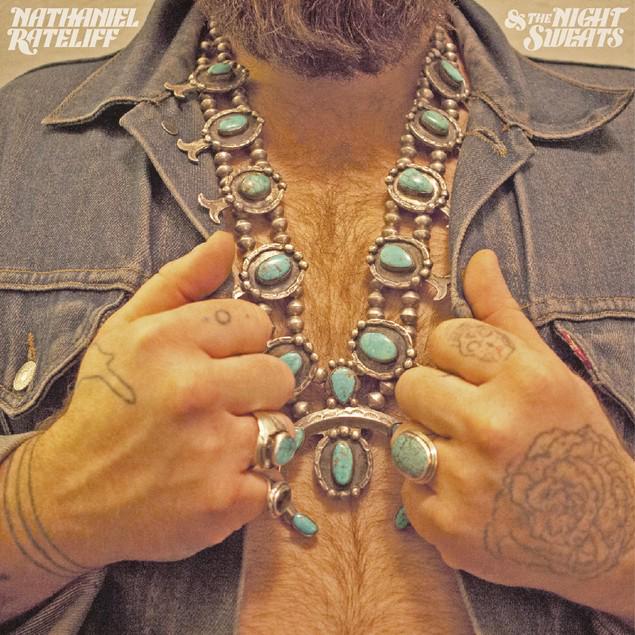 Scroll Down to Listen to "SOB" by Nathaniel Rateliff and the Night Sweats (Plays with Spotify)
Did you see this band annihilate the Tonight Show last week? Let's hope not—otherwise what I'm about to tell you won't come as a surprise. This is the most incendiary soul tune I've heard in 2015, and that probably won't change as the year winds down.
Retro-inspired soul bands like Nathaniel Rateliff and the Night Sweats pop up pretty commonly—there seems to be something in the water every few years. Out of any given crop, only one or two sound right to me, and even then, like an unreliable car, they can develop a variety of problems as they age.
They can be hampered by an inability to write compelling lyrics (looking at you, Black Joe Lewis and the Honeybears), innovate within the genre (sorry, Charles Bradley), or just plain run out of gas. But I this band has something different under the hood.
To start, they understand songcraft—or perhaps more importantly, they understand what's going to get them radio play: stomp-clap and gospel trappings that wouldn't sound out of place on an Of Monsters and Men song, a nice horn hook, and a naughty enough refrain that your mom won't like it (still a solid-gold guarantee of sales, I think). The most important quality, though, is a charismatic frontman, and Nathaniel Rateliff, with his bulldog features and crazy spider legs, fills that role very well.
But there's a little more to him. Thematically this is a song about trying to stay clean and failing, a subject that doesn't pop up on radio or late-night TV that often. When Rateliff shouts the titular naughty phrase, it's delivered with a burr of frustration and a hint of glee. The heavy theme and layered delivery reveal Rateliff's roots as a singer-songwriter, who as recently as November 2014 was playing a very different type of music (in which he sounds a little like Sean Rowe). I think Rateliff's ability to work in such different idioms successfully as well as his understanding of what good songwriting entails will keep him and the Night Sweats going long after their peers have broken down on the roadside.